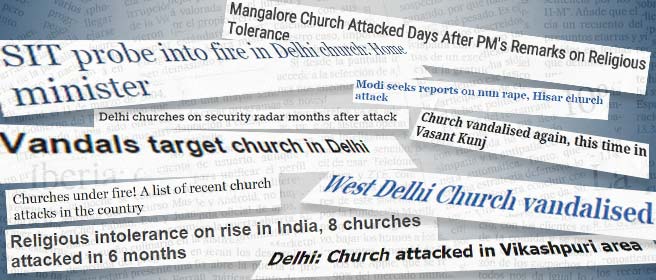 Faulty and misinformed journalism is leading us to believe that Christians are under attack in India.
A look at what has changed in land acquisition law from 1894 to 2015.
Dharna clouds are hanging low. Thunder from the loudspeakers, lightning from the cameras. Except that this time around it has nothing to do with the Aam Aadmi Party.
…
Read more
The Aam Aadmi Party is opposed to every idea, every scheme and every development that the communists are opposed to.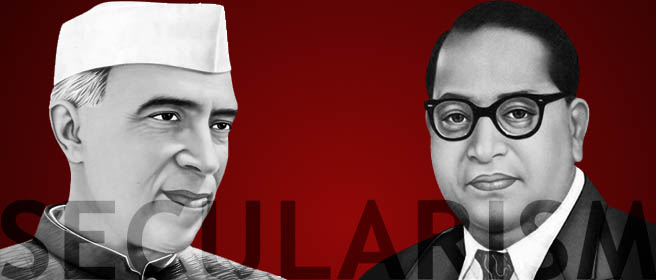 Why did the embodiment of Secularism – Nehru and Ambedkar – reject the insertion of the word SECULAR in our Constitution?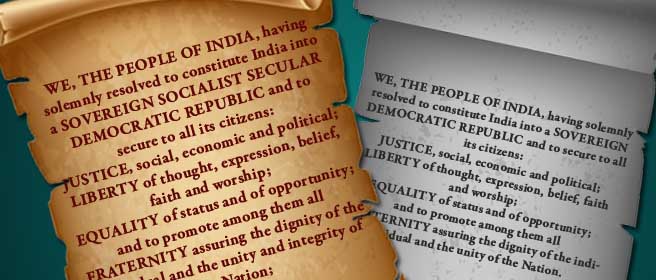 In all the controversy stoked by the government's R-Day ad, we forgot to stop and think what the words in the Preamble really mean.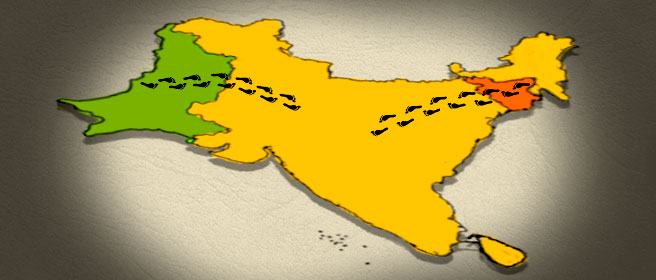 The Hindu population has faced persecution in Pakistan ever since 1947, but it didn't vanish – it came home.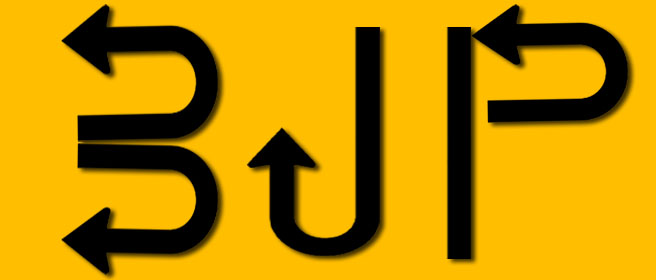 The history behind the India-Bangladesh land deal and how the BJP flip-flopped on the issue.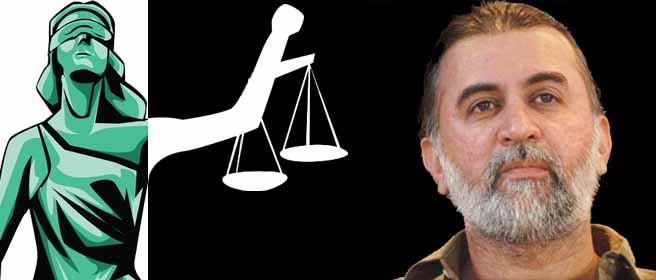 Tejpal's attempt to return to the literary circuit made a mockery of justice and the countless women who have fought for it.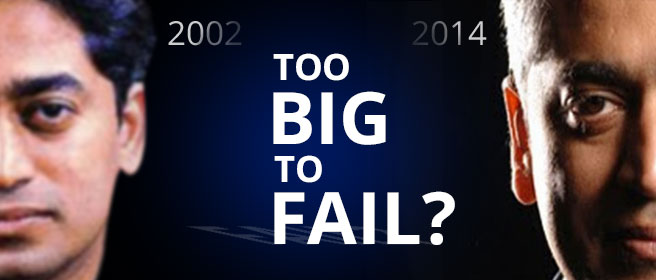 Anand Ranganathan sifts through the Rajdeep NL interview and comes up with some uncomfortable observations.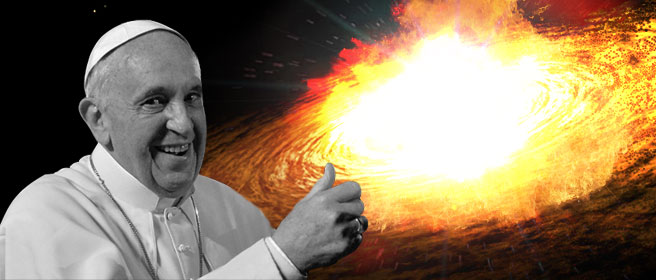 Have your evolutionary cake and eat religious pre-destiny too? Why Pope Francis needs to get his foot off one boat (and out of his mouth).
Down Syndrome foetus abortions: are the lines between science, rationality, morality and hope blurred?
Somewhere along his evolutionary timeline, Richard Dawkins turned from a priest to a preacher. The difference is subtle; indeed, in many parts of the world, perhaps non-existent.
…
Read more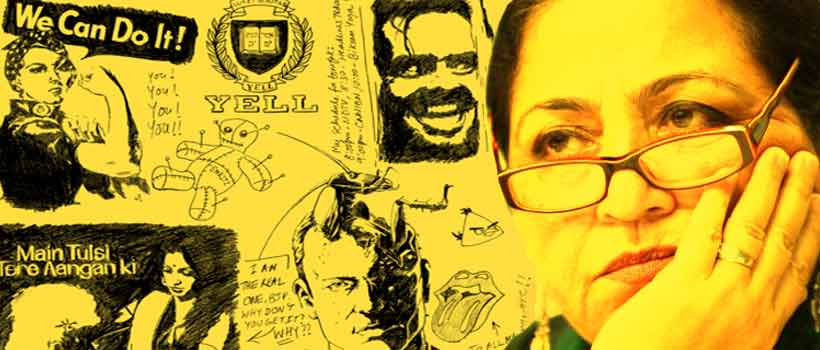 A hair-raising tale of playing "double" agent, and how it led Uncle Ranga to Madhu Kishwar's doodles.
Examining the validity of the cases made against Glyphosate, and how it might have finally met its match.
Why Hartosh Singh Bal feels Ekal Vidyalayas are less about education and more about indoctrination of tribals.
"Start counting from 1. Recite every multiple of 3 along with the word Shriram. With enough practice drop the number itself and just say Shriram.
…
Read more
Is the inter-linking of rivers the solution to India's water problems?
In the long run, quipped Keynes, we're all dead. Nations, though, have to think of the long run. The hunt for oil, water, land, food, energy – for many it is a question of survival of their people.
…
Read more
On why it's only fair we wait for the trough of the BJP wave, and the media's refusal to let election frenzy die a peaceful death.
Rahul Roushan, the blade-runner of Faking News once tweeted, "Narendra Modi to contest from two seats.
…
Read more
Exclusive. Our columnist gets his hands on what Vinod Mehta doodles during edit meets with the PM.